"This, then, is how you should pray: 'Our Father in heaven, hallowed be your name, your kingdom come, your will be done, on earth as it is in heaven. Give us today our daily bread. And forgive us our debts, as we also have forgiven our debtors. And lead us not into temptation, but deliver us from the evil one.'" (Matthew 6:9-13)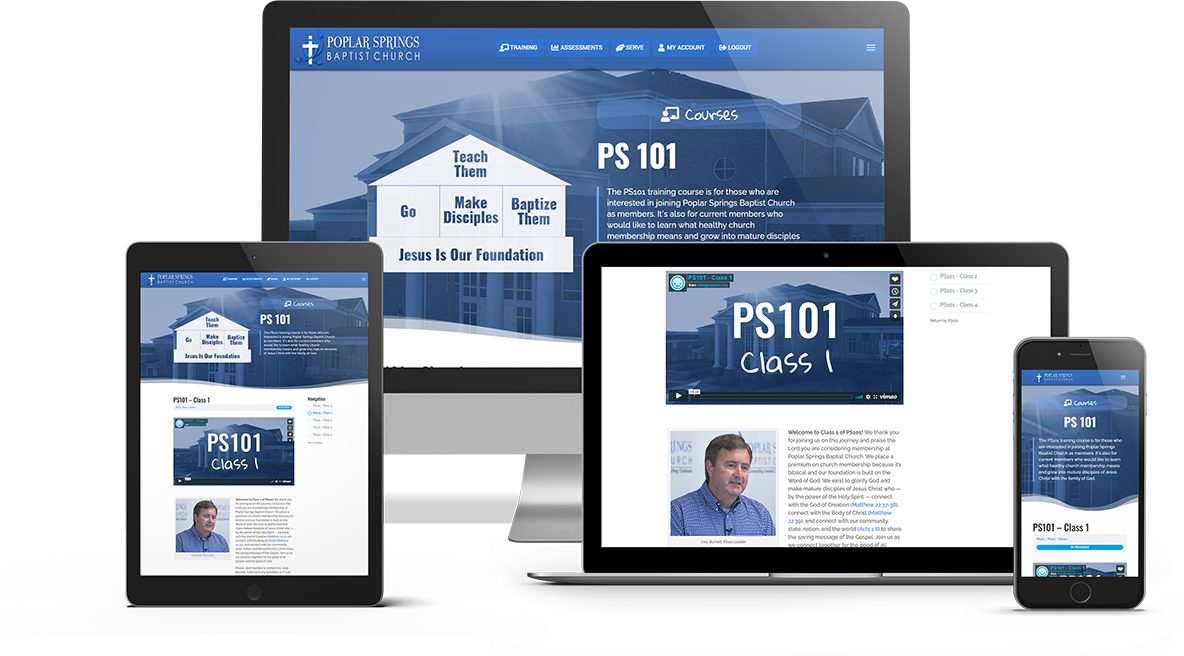 The PS101 training course is for those who are interested in joining Poplar Springs Baptist Church as members. It's also for those who would like to learn what healthy church membership means and grow into mature disciples of Jesus Christ with the family of God.
Need Prayer?
Submit your prayer request using the form below (500 characters maximum) so we can pray for you. We approve all requests before publishing them on the website.
[amen type="manage"]
Prayer Requests
Willing to pray for others? Press the "I Prayed" button beside the request to let others know you've prayed.
[amen]
Do not be anxious about anything, but in everything by prayer and supplication with thanksgiving let your requests be made known to God. And the peace of God, which surpasses all understanding, will guard your hearts and your minds in Christ Jesus.
Connect With Us On Social Media: